LIEBE KÜNSTLERINNEN UND KÜNSTLER!
LIEBE KÄUFERINNEN UND KÄUFER!
LIEBE UNTERSTÜTZERINNEN UND UNTERSTÜTZER!
WIR SAGEN DANKE!
Liebe Freunde, nach 5 sehr intensiven Monaten der Vorbereitung endete am 10. Dezember 2021 unsere Online Charity-Kunstauktion gemeinsam mit dem führenden Auktionshaus Dorotheum Wien, zugunsten der über 100.000 notleidenden Kinder, die infolge der größten nichtnuklearen Explosion der Geschichte, im Hafen von Beirut, am 4. August 2020 und der schlimmsten wirtschaftlichen Zusammenbrüche der letzten Jahrzehnte im Libanon, in große Not geraten sind.
Umso sehr sind wir von ganzem Herzen dankbar und überglücklich, dass unsere Online Charity – Kunstauktion artists for children ein vorläufiges, sensationelles Ergebnis von 100.035,– Euro erzielen konnte.
Dear artists friends, buyers, donors and all who have supported us in the past year, it is with great joy and gratitude that I write to you today to thank you on behalf oft he thousands of children in Lebanon for all the good you have manifested towards them and your sensational support, once again.
As you've seen in our newsletter https://artists-for-children.com/charity-kunstauktion-kuenstlerinnen-fuer-notleidende-kinder/ , the social-economical panorama in Lebanon didn't improve much in the past year; it actually took a turn fort he worse.
The situation is dire indeed!
But we are still here, more resilient than ever! And you, our dear friends are still here, more helpful than ever! And together, there's a lot that we can achieve, to give the children a hint of normality and a glimpse of hope.
As I look at all the beautiful pieces of art selling at the auction, I cannot but remember that life has more in stock for us than the immediate need for food, shelter and security.
The world has beauty, art, music and poetry… the noblest representations of humanity.
After distributing tons worth of food, clothes, fresh fruits and vegetables that we sourced in Austria, France and Lebanon, we vow to continue our mission, this coming year, with Art and Education being integral parts of what we do on the ground.
Yes, it is vital to eat, but it is also essential to dream…
We cannot wait to share our projects with you, very soon. We've seen what your help does on the ground; it's real and it's absolutely magnificent. Thank you from the bottom of our hearts. Nader Mansour, Künstler, Partner und Obmann von artists for children Beirut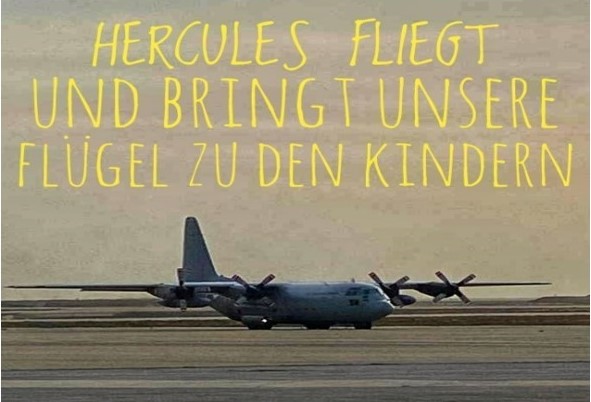 Es freut uns ganz besonders, Euch mitteilen zu können, dass unser Hercules inzwischen in Beirut gelandet ist und die besten Pianos und Flügel der Welt, dank unseren großzügigen Sponsoren, dem lieben Herrn Ernest Bittner, FEURICH PIANOFORTE (WIEN) und der CARL BECHSTEIN STIFTUNG zu den Kindern gebracht hat. Wie Ihr in unserer Bilderreihe sehen könnt, empfing unser lieber österreichische Botschafter, DR. René Paul Amry, Hercules mit seinen Kindern. Einen großen Dank an dieser Stelle an unsere wundervolle, junge Fotografin Amanda Amry (1. Foto links), der wir diese tollen Fotos, dieses ganz besonderen und sehr emotionalen Momentes verdanken.


ARTISTS FOR CHILDREN
DANKT ALLEN
WUNDERVOLLEN KÜNSTLERINNEN UND KÜNSTLERN
FÜR DIE GROSSZÜGIGE UNTERSTÜTZUNG
Derya Allüşoğlu Öcal, Nader Mansour, Beni Altmüller, Annemarie Ambrosoli, Peter Androsch, Christy Astuy, Verena Auersperg-Rotterdam, Behruz Bahadoori, Şenay Bakkalbaşı, Peter Baldinger, Herbert Brandl, Chrisfor, Claudia Christof, Waltraut Cooper, Mario Dalpra, Irene Dapunt, Wolfgang Denk, Juliana Do, Barbara Doser, Tamara Drahosch Karjuk, Martin Eiter, Annika Eschmann, Astrid Esslinger, Johanna Finckh, Herbert Flois, Heidulf Gerngross, Joanna Gleich, Ulli Gollesch, Manfred Grübl, Harald Grünauer, Begi Guggenheim, Christina Gschwantner, Helmut Gsöllpointner, Susanne Guzei-Taschner, Karin Hannak, Tatjana Hardikov, Egmont Hartwig, Simonetta Hary, Anton Herzl, Florian Herzog, Heinrich Heuer, Ilse Hirschmann, Kurt Hofstetter, Hubertus Hohenlohe, Barbara Höller, Barbara Holub, Edgar Honetschläger, Michael Horsky, Eva Hradil, Moni K. Huber, Bernadette Huber, Barbara Husar, Aklima Iqbal, Ulrike Johannsen, Natia Kalandaze, Johann Karner, Roya Khalili, Susanna Klein, Karl-Heinz Klopf, Roland Kodritsch, Elfe Koplinger, Jutta Kowatsch, Gabriela Krainz, Suse Krawagna, Moussa Krone, Guido Kucsko, Sylvia K. Kummer, Marianne Lang, Burkhard Legenstein, Radan Lujic, Felix Malnig, Ferdinand Melichar, Milan Mijalkovic, Naoko Muneoka, Christian Murzek, Monika Nguyen, Astrid Theresia Nimeth, Hermann Nitsch, Ingo Nussbaumer, Valentin Oman, Mari Otberg, Alexandar Peev, Karin Maria Pfeifer, Monika Pichler, Karin Pliem, Renate Polzer, Hannes Priesch, Claus Prokop, Thomas Redl, Werner Reiterer, Ben Reyer, Riccelli, Alexander Ruther, Hans Schabus, Jasmin Schaschl, Gernot Schauer, Markus Schlee, Hubert Schmalix, Anneliese Schrenk, Hannah Schwanzer, Herbert Schwei, Fabian Seiz, Ellen Semen, Elfie Semotan, Erika Seywald, Ekaterina Shapiro-Obermair, Isa Stein, Frederick Steinmann, Klaudia Stöckl, Manuel Strasser, Tom Strobl, Barbara Sturm, Müge Süel, Helmut Swoboda, Alfred Tarazi, Bernhard Tragut, Josef Trattner, Jose Carlos Velayarse, Linde Waber, Wolfgang Walkensteiner, Val Wecerka, Michael Wegerer, Nives Widauer, Adam Wiener, Beate Winkler
EINEN GROSSEN DANK AN
René Paul Amry, Botschafter der Österreichischen Botschaft Beirut, Außenministerium, Amanda Amry, Ernest Bittner, FEURICH Pianoforte, KLAVIERgalerie, Musikquartier Wien, Carl Bechstein Stiftung, Bai Lin Bittner, Martin Böhm, Dorotheum Wien, C. Sebastian Schmidt, Dorotheum Wien, Florentina Koo, Dorotheum Wien, Andrea Leitner PR, Khalil Mansour, Lorenz Estermann, Galerie Estermann und Messner Wien, Antoine Farah, Ursula Krinzinger, Galerie Krinzinger Wien, Manfred Wiplinger, Pascale Ojeil, National Higher Conservatory for Music/Lebanese Philharmonic Orchestra, Gerhard Puttner, USP Academy Wien, Thomas Redl, Stefan Zimmermann

ARTISTS FOR CHILDREN
WÜNSCHEN EUCH UND EUREN LIEBSTEN FROHE FESTTAGE UND EIN SEHR
GESUNDES UND GLÜCKLICHES 2022
Derya Allüşoğlu Öcal & Nader Mansour
NACHVERKAUF/AUKTION dorotheum.com/artistsforchildren2021 Kunstwerke im Nachverkauf unter "alle Lots" sichtbar
INFORMATION artists for children

SPENDENKONTO artists for children

ANFRAGEN

artists for children Wien Derya Allüşoğlu Öcal, Künstlerin, Initiatorin und Obfrau von artists for children Wien, Verein zur
Förderung von Bildung und Schutz von Kindern, Wien, M +43 650 33 79 211, office@artists-for-children.com / Derya.worldwide@gmail.com

artists for children Beirut Nader Mansour, Künstler, Partner und Obmann von artists for children Beirut, nader@artists-for-children.com
Bildlegenden – Kunstwerke oben: Herbert Brandl, "DREAMING", 2008
Fotos: Hercules Beirut, Amanda Amry, 2021
Bildlegenden – Kunstwerke unten: Derya Allüşoğlu Öcal, "BLOSSOMING CHILDREN" aus der Intimate Serie 2001 Nacht, 2021